Global Chamber® Global Women Online Networking
본문
Global Chamber® Global Women Online Networking
We're meeting for our second month... it was great to meet back in May! Let's continue to dialogue with new voices added to mix, to connect with each other.
Also read more on our Emerging Leaders programming for womenhere.
In this session, connect with Extraordinary Women who are based around the world, making an impact.
8am PT / 9am MT / 11am Eastern / 3pm London / 8:30pm Mumbai
June 24th, virtual zoom in. Link will be sent when you sign up
Designed for global business women who are conquering the world with their products services and talents. We exchange information and get to know each other a little better. Collectively we're better if we work together to grow globally instead of working alone.
Facilitator: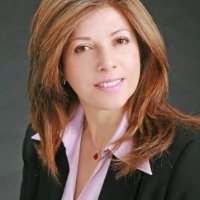 Maria Segura - Denver Center for International Studies at Ford and Chair of the Womens Leadership Council at Global Chamber® Denver. Maria is a Business Development Strategist helping businesses and organizations build relationships and visibility in their target markets. She has a strong background in advertising and marketing within a wide range of industries from academia to the international Hispanic marketplace. Maria is skilled in networking to initiate and manage new business opportunities and has expertise in developing new brands and enhancing existing brands.
Maria is multicultural and bi-lingual, fluent in Spanish. She is based in metro Denver, Colorado USA.
About Global Chamber®: Global Chamber® is a growing and collaborating community of CEOs, executives and leaders in 525 metro regions around the world... connecting member businesses to new opportunities and advancing growth and success. It's the only chamber of commerce in the world operating in hundreds of locations that helps exporting, importing and investing members to connect through warm introductions to clients, partners, projects and resources. Global Chamber® is a registered trademark of Global Chamber, LLC.
0